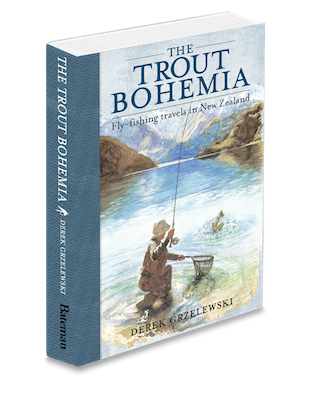 THE TROUT BOHEMIA, Fly Fishing Travels in New Zealand, is now on #Kindle and will be on #Kobo and #iTunes next week. Enjoy!
You can get it HERE !
"Derek Grzelewski writes like a dazzling impressionist. Trout Bohemia will make you think that fly fishing was just invented, and that every river is waiting to be explored for the first time." Marshall Cutchin, MidCurrent
 SIGNED COPIES of THE TROUT BOHEMIA and THE TROUT DIARIES are available in our online bookshop here. Worldwide shipping.