After my posts on Southland dry flies and the life cycles of trout insects many of you have been asking about tying with CDC. My friend Marc Petitjean has developed a revolutionary, simple and cheap gadget to take the headaches out of tying CDC flies.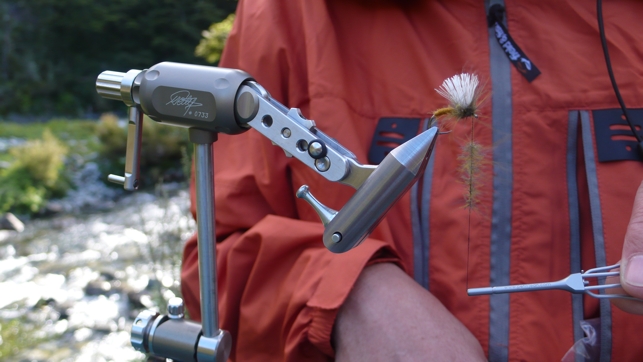 Here's a demo of Marc tying a basic hi-vis and first-choice parachute dry fly using split thread and his Magic Tool. Anyone can complicate things, but it takes genius to simplify them. Watch the Master at work.  For more than a decade he had been tying over 25,000  CDC flies a year! Learn and enjoy:
For guided fly fishing in New Zealand, including spectacular Southland dry fly, contact me here.